Support
Trusted Partners in Your Business
From sales and rentals to service, support, and even training, what truly sets Precision Laser & Instrument, Inc. apart is the unparalleled expertise of the people who work here.
Our veteran staff looks forward to putting that knowledge to work for you, so that you can select the best equipment, apply the latest technologies, and leverage your investments for greater overall business success.
We're proud to be long-term partners in your business, and are here to help you out every step of the way.
For immediate assistance, please contact your PLI Support Representative below.
Trusted Partners in Your Business
Categories:
Construction Support
Andy Heist
Construction Instrument Sales Manager
(412) 861-6534
ach@laserinst.com
Pittsburgh, PA Office
(Construction Laser Support)
Andrew Davis
Field Technology Support
(412) 491-8832
amd@bpohiovalley.com
Pittsburgh, PA Office
(Build Construction Support)
Survey Support
Mapping/GIS Support
Christine Iksic
GIS/Mapping Sales & Support
(412) 512-5665
cmi@laserinst.com
Pittsburgh, PA Office
Doug Kotnik
GIS/Mapping Sales & Support
(614) 588-7085
dpk@laserinst.com
Cincinnati, OH Office
Forensics Support
Service Support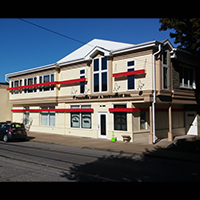 Karen Prawucki
Service Coordinator
(724) 266-1600
kmp@laserinst.com
Pittsburgh, PA Office
Tim Bolitho
General Manager of Service
(614) 759-1000
tfb@laserinst.com
Columbus, OH Office
Training Information
These classes are designed to ensure that you are using Trimble hardware and software to its full potential. Our certified training emphasizes practical applications with hands on instruction. A course manual is included and attendees are awarded a Trimble Navigation Certificate of Completion. Pricing varies according to contract. Contact your local Precision Laser & Instrument, Inc. location for more information. PDH credits are also available.
Scheduled Training Classes
These classes are scheduled periodically throughout the year and are designed to cover particular subjects. They are open-enrollment, but advanced courses may require prerequisites.
Customized Training
First-Time User Training: One-hour instruction with the goal of becoming familiar with rental hardware/software. Available with rental of MGIS equipment.
Quick Reference Guides: Software based field guides outlining software settings and data collection. Training By-The-Hour: Working Demo: Instruction to accompany rentals or rental purchases.
Online Training
This training is online and covers topics from Microsoft to some of the most popular Trimble and Spectra products.
---
Precision Laser & Instrument, Inc. has a reputation for renowned service centers that have designated us as a "Preferred Service Provider" and "Authorized Warranty Center" for a number of manufacturers including Trimble®, Spectra Precision®, Nikon®, CST/Berger®, Leica®, AGL®, Apache®, and PLS®.Contact your local Service Manager for more information!